Podcast: Play in new window | Download (Duration: 57:48 — 79.4MB)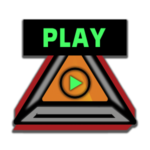 Investor Education and coordinating the regulation and protection of the processes involved in the world of investing – well – it's a huge and daunting task. Today, we're proud to welcome Gerri Walsh who educates US about her role,
Today, we're proud to welcome Gerri Walsh who educates US about her role, passion and involvement with The FINRA Investor Education Foundation. All this and more is shared and more, inside this episode of The Scammercast, on The 2GuysTalking Podcast Network.
Use the links below to connect with Art and Curtis and be sure to "Share" this episode with your family, friends and coworkers! Don't let the Scammers take advantage of you or those you care about! Remember – DO THE CHOOSING!

The Scammercast Podcast Links Bar:
Subscribe via iTunes
| Subscribe via RSS Feed
|
Facebook Page
|
Twitter Page
|
Connect with The Scammercast Podcast Hosts:
— Art Maines, Jr. on –  The Web – Twitter – Facebook – LinkedIn
— Curtis Bailey on – The Web – Twitter – Facebook – LinkedIn
Be an Advertiser/Sponsor for This Program!
Tell us what you think! It's never too late to be an advertiser in this podcast, thanks to Perpetual Advertising! Contact The Scammercast now and learn more about why podcasting allows your advertising dollar to live across millions of future listeners – FOREVER!
Tell Us What You Think About The Scammercast:
Tell us what you think and we'll use your comments in a future ALL-FAN-INPUT Episode! We need your help, experiences and perspectives to help us "Hammer the Scammers!"
About the Hosts of The Scammercast Podcast:
Art Maines, Jr.: Scammercast Co-Host Art Maines is a Certified Therapist and Counselor who works with teens and adults with a variety of issues that include, anxiety, depression and trauma.
As a graduate of Washington University, St. Louis, Art has collected experiences from his own family to build an informative book series, secure an on-going series of national speaking engagements and helped to concept The Scammercast, which helps to educate everyone when it comes to the growing problem of people being taken advantage of online.
Click here to learn more about Art's Book online: The Web
Connect with Arthur R. Maines, Jr. on – The Web – Twitter – Facebook – LinkedIn
Curtis Bailey: Scammercast Co-Host Curtis Bailey is an Elder Attorney, who graduated from the University of Missouri – School of Law and is practicing in estate planning, business transition, and corporate formation in the Midwest serving the St. Louis Metro area via Huffman Law Offices, PC with offices in Maryville and Shiloh, Illinois.
Curtis also participates in seminars and workshops across the nation that focus on the areas of Estate Planning, Elder Law, and Scam Prevention. Curtis also advises clients on Corporate Formation, Business Structure, and Business Transition issues.
Curtis is licensed to practice law in both Illinois and Missouri. I am a member of both the Illinois Bar Association and Missouri Bar Association and is the co-founder of Senior Scam Action Associates where he helps seniors, their caregivers, and professionals that serve seniors recognize, prevent and recover from scams and other financial exploitation.
Connect with Curtis Bailey on – The Web – Twitter – Facebook – LinkedIn